FACILITIES
Highly qualified skilled professional staffs
Well-equipped laboratories
Well-equipped computer laboratories
Separate Hostel facilities for Boys & Girls
Transport facilities for students
Canteen facilities for Meals/Tiffin's
High Level Security
Digital Classroom
Hygiene Hospitality with Pure Drinking Water
Yoga , Pranayam , Sports & Physical Activities
---
Labrotory
The institution has different well equipped sophisticated laboratories to carry out all practical works
Pharmaceutical laboratory
Pharmaceutics chemistry Laboratory
Physiology/pharmacognosy/ pharmacology Laboratory
Biochemistry/Hospital & Clinical Pathology
Library
The college has a well-stocked library with more than 10,000 volumes, and reading room facilities. The Reading Room in annexed in Annexe Building, can accommodate more than a hundred readers at a time. The libraries are run by well trained, well educated and well experienced staffs.
Computer Lab
Advance study packages are available. A well equiped computer lab with high speed internet connection and wifi facilities available for the students.
---
Transport
The college has its own transport facilities. The college bus carries students from their Hostel to college. The college has a Canteen to cater the basic needs of the staff, students and guests. Meals and Tiffin are provided with consessional rate.
---
Herbal Garden
Excellent herbal garden with collection of different medicinal plants available to carryout a deep study of crude and Herbal Drugs.
---
Academic merit Awards
Academic merit awards are presented outstanding Pharmacy students every year during national pharmacy week celebration / annual function.
Awards are given for:-
Outstanding performance in examinations conducted by O.S.B.P. each year.
Class Topper of D.Pharma & B.pharma will be awarded
The best student of the year.
Athletic Champion (Both Girls & Boys)
Regular Student.

---
---
Cultural Activities
Three Puja (Ganesh Puja, saraswati Puja & Biswakarma Puja) is organized in an academic year.
Annual sports & Annual function during December & January.
National pharmacy week is celebrated during third week of November each year.
Student will avail study tour during 2nd year of D. Pharma & Final Year of B.pharma. The fare is beared by the institute only.
Student will avail picnic during both the year.
College Magazine is published each year.

---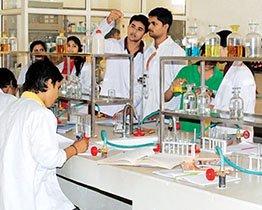 Practical Training
After completion of D. Pharma part-II Examination a three month Apprentice training is given to the students in Govt. Hospitals which will be arranged by the college.
After completion of B. Pharma final Examination industrial & hospital training is given to the students in Govt. Hospitals which will be arranged by the college.